Ed MacaRooney's (GF)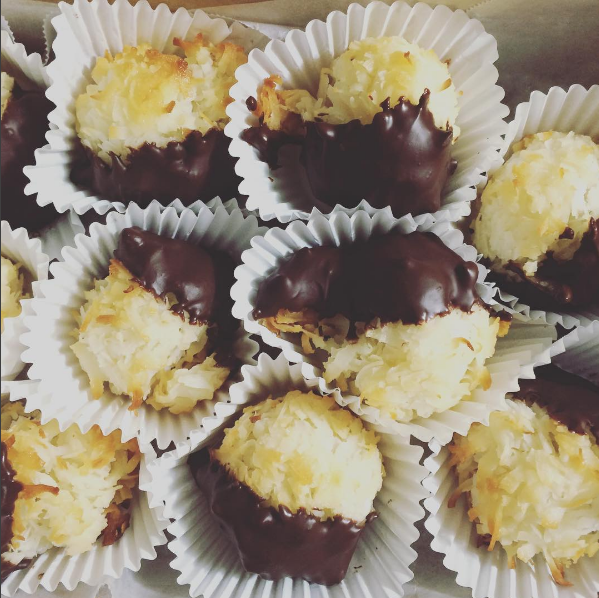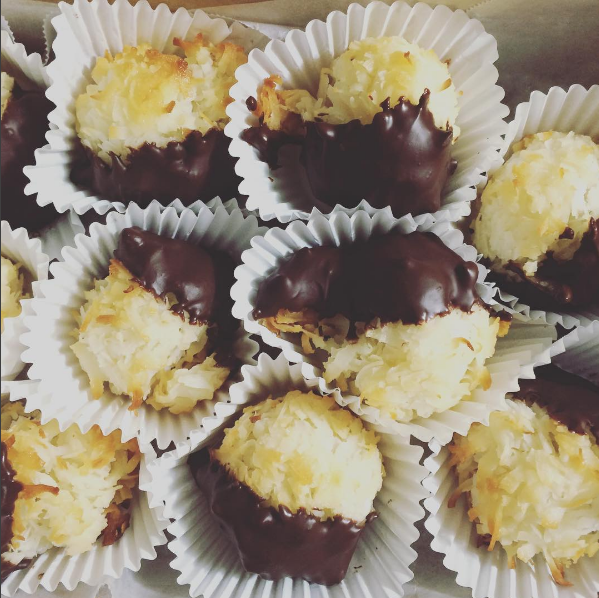 sold out
Ed MacaRooney's (GF)
Delicious, crunchy on the outside/perfectly soft and moist on the inside. Naturally gluten free coconut macaroons are the perfect choice to add to your event or gift. They are frequently said to be the best macaroons anyone has ever had, kids and seniors all love them, and they are amazing dipped in chocolate or candy coating to fit your theme.
So, THAT's how it is at Kneady Bakery....
How can I be expected to not have a macaroon on a day like this?

I had an Ed MacaRooney once...twelve, actually.

Trust us, even though we've never had one lesson. Savor Ferris.
*Gluten Free.
(priced per dozen)
CATERING FAQ: Original Ed MacaRooneys are included in our Gourmet Catering Menu. When ordered by the dozen, they are large (3-4 sq in), when catered, they are smaller (1-2 sq in) pieces.
*Some photos shown depict small catering sizes (1-2 bites), "by the dozen" sizes are larger (5-8 bites)