Kevin Klime Bars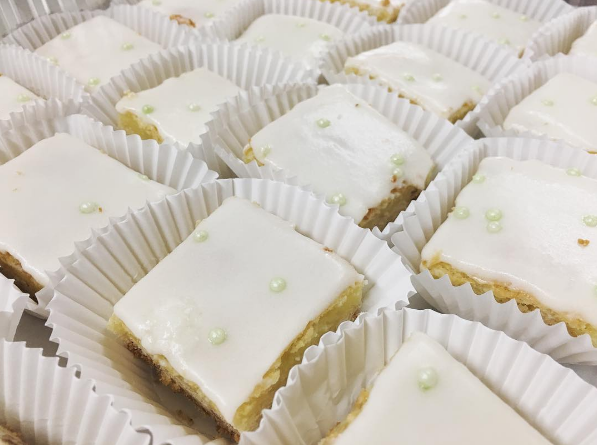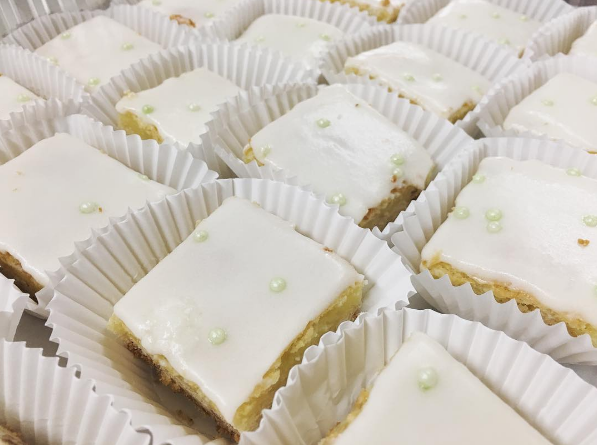 sold out
Kevin Klime Bars
Flakey pecan crust, fresh tart lime center (NO food coloring!!!!!!), and a mouth-watering zesty lime juice icing.
You don't have to go all the way to the Grand Canyon for these!
You'll want to French Kiss us after you try them!
You ARTIMUSt eat these, they will OTTOmatically be your favorite treats!
Every bite gives you a Big Chill. These are De-Limely!
Mr. FishORDER them!
(priced per dozen)
(Contains pecans)
CATERING FAQ: Original Kevin Klime Bars are included in our Gourmet Catering Menu. When ordered by the dozen, they are large (3-4 sq in), when catered, they are cut into smaller (1-2 sq in) pieces.
Ingredients: Flour, Unsalted Butter, Powdered Sugar, Milk, Limes, Eggs, Pecans, Baking Powder