PB&J Peterman Bars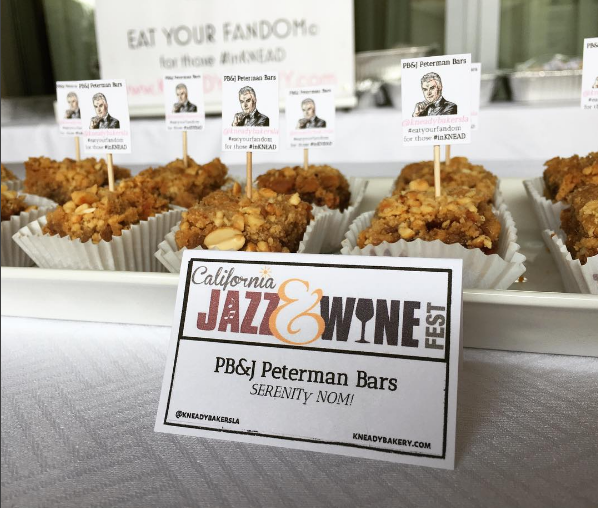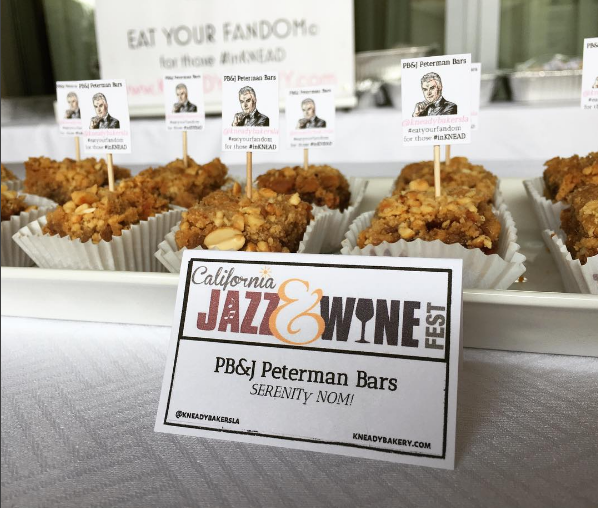 sold out
PB&J Peterman Bars
An absolutely unique dessert that literally tastes like a Peanut Butter and Jelly Sandwich. A soft Peanut Butter and Peanut Filled crust, with a jelly filling. Pairs well with a crisp cold glass of milk and a J. Peterman Catalogue.
SERENITY NOM!
These bars are making me thirsty......for a glass of cold milk!
Don't worry, these are definitely sponge-worthy.
You won't be able to spare a square!
(Priced per dozen)
CATERING FAQ: Original PB&J Peterman Bars are included in our Gourmet Menu. When ordered by the dozen, they are large (3-4 sq in), when catered, they are cut into smaller (1-2 sq in) pieces.