Robert Brownie Jr's (*GF options)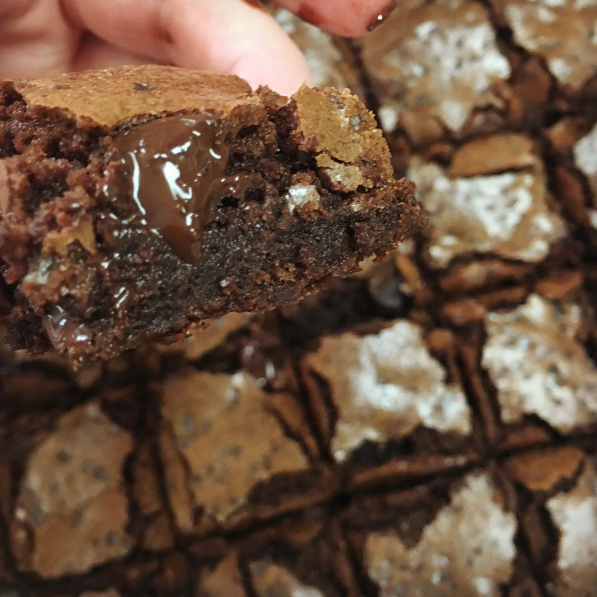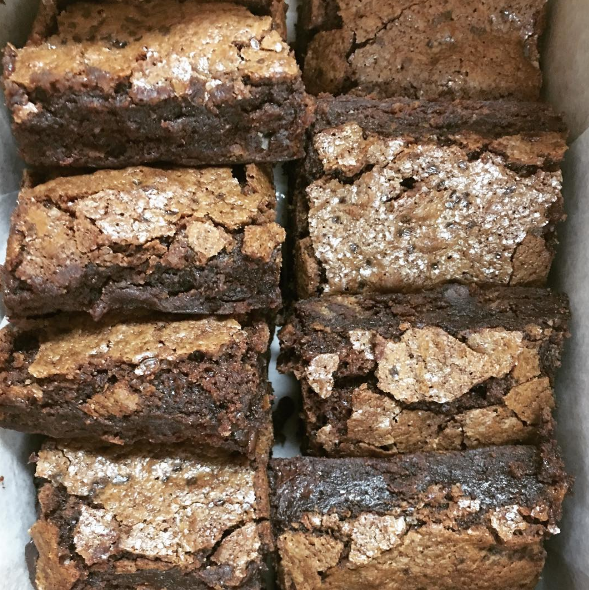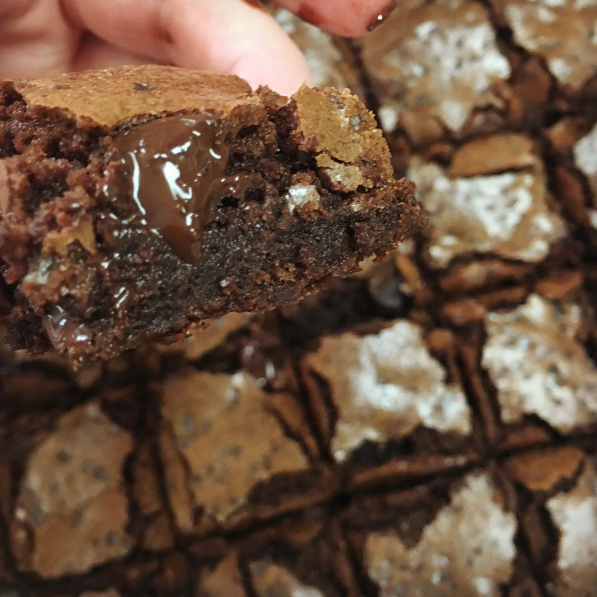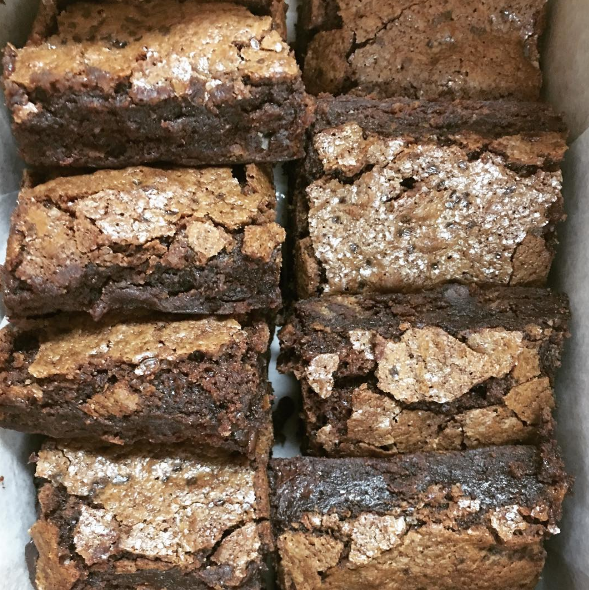 sold out
Robert Brownie Jr's (*GF options)
A perfect mix of fudgey and cakey brownies. Dense and chocolatey. Salted with coarse sea salt for the perfect balance of salty and sweet. Hands down the best brownies we've ever had - says everyone who tries them. We only use high quality Ghirardelli chocolate.
Made in an Iron Pan with a lot of Heart and Soul. You'll be Stark raving mad over these!
So good you'd eat them out of a Soapdish even in a Tropic Thunderstorm.
"Only You" can be "The Judge".
On a scale of 1-10, you'll never give it Less Than Zero.
Not baked with "Weird Science", they have a Holmes-made taste!

(priced per dozen)
CATERING FAQ: Original Robert Brownie Jrs are included in our Gourmet Menu, however the *GLUTEN FREE Brownie Option is part of our "Premium Gourmet Menu". When ordered by the dozen, they are large (3-4 sq in), when catered, they are cut into smaller (1-2 sq in) pieces.
Ingredients: Unsalted Butter, Unsweetened Chocolate, Sugar, Eggs, Flour, Baking Powder, Sea Salt, Dark Chocolate Chips